Considering the possibilities and options related to building or extending a property can be mind-boggling.
Arriving at a basic design concept, getting to grips with planning permission and building regulations, managing the project and understanding costs are just some of the many areas to think about.
Our popular Kickstart Consultation has been designed specifically to give you the guidance, information, reassurance, ideas and inspiration you need to validate your plans.
Via an exciting live design session at the property you are looking to develop, the Kickstart Consultation answers four important questions about your potential project.
What is possible?
How much is it likely to cost?
How long will it take?
Who will do the work?
The Kickstart Consultation will give you an opportunity to share your ideas. We will discuss design ideas and help you clarify the possibilities and challenges related to things like space, topography, planning and budget. We'll explain planning permission and building regulations related to your specific project and you'll get a feel for the price of your project and how long it may take.
The Kickstart Consultation deliverables include:
Hand drawn sketches of the scheme
A bar chart setting out lead times and project length
A spreadsheet with indicative costs
Information about the planning process
KICKSTART YOUR project today
Our Kickstart Consultation helps you quickly define the scope of your project and get to grips with design, costs and planning.
for commercial projects click here
Watch what John Eastgate has to say about his experience working with Harvey Norman Architects (2:32 minutes). View the pictures and case study of the complete architecture project and read what Good Homes Magazine had to say about it.
Watch Rachael's testimonial video about working with Harvey Norman Architects (3:00) and view the pictures of the completed Sandpit Lane project.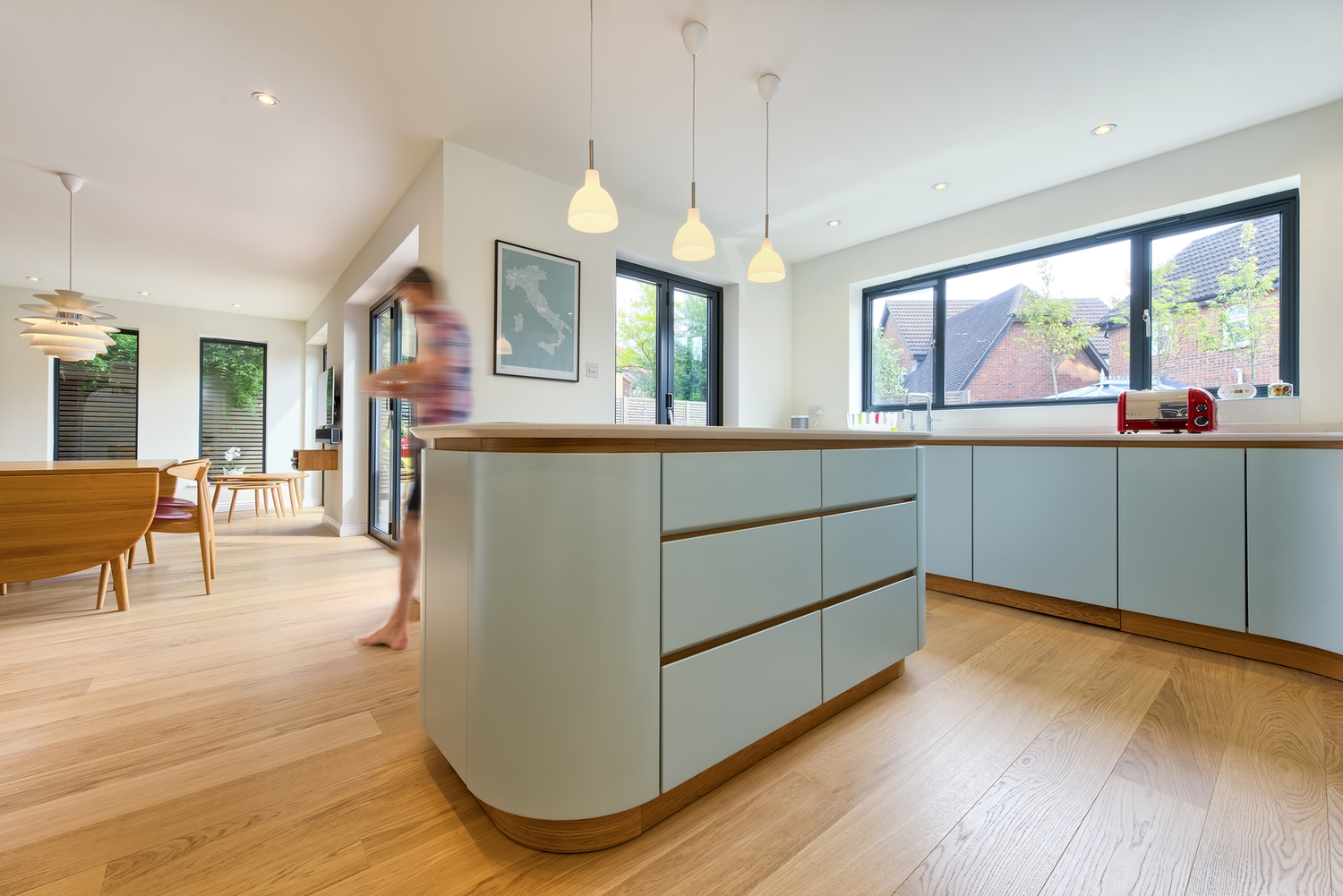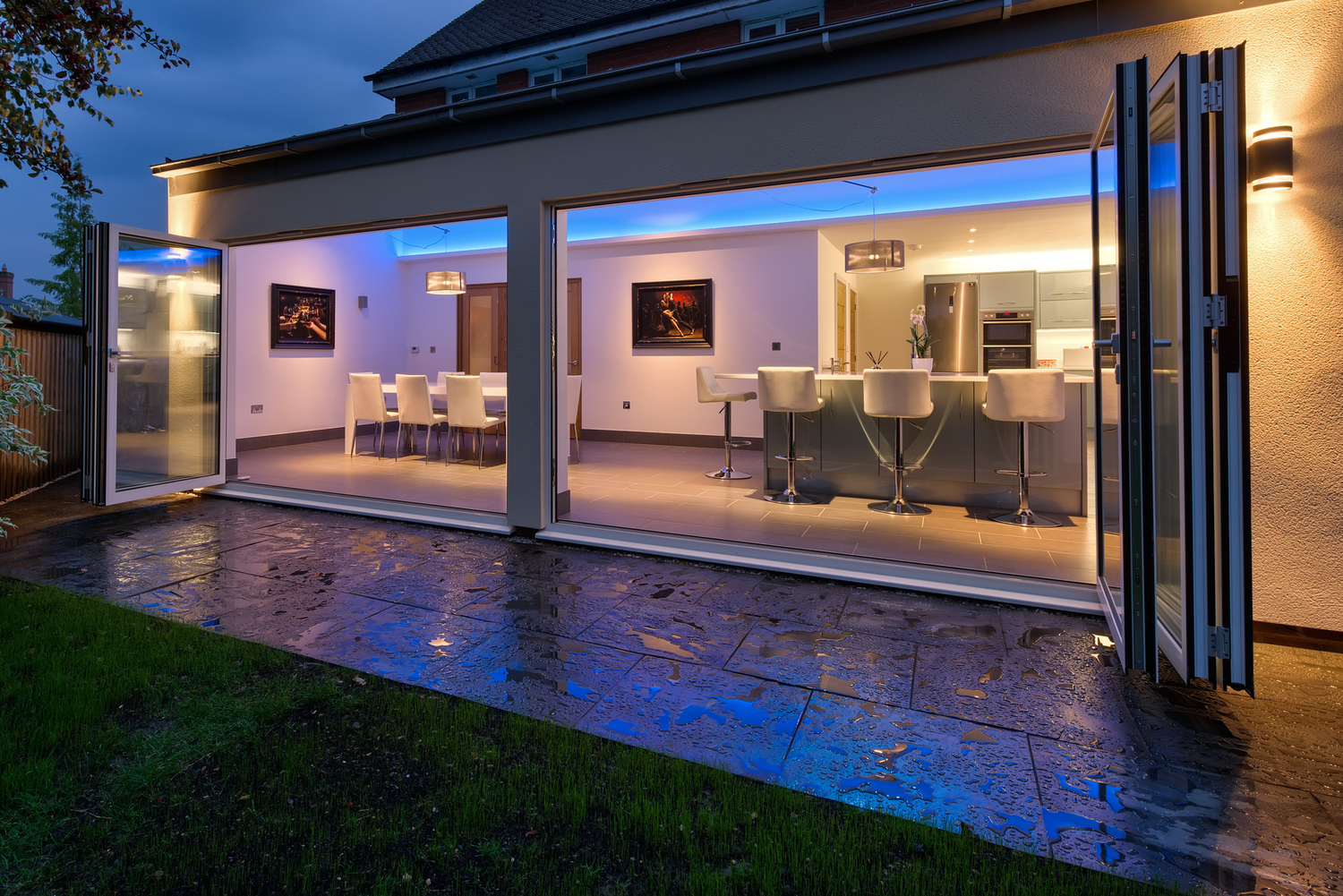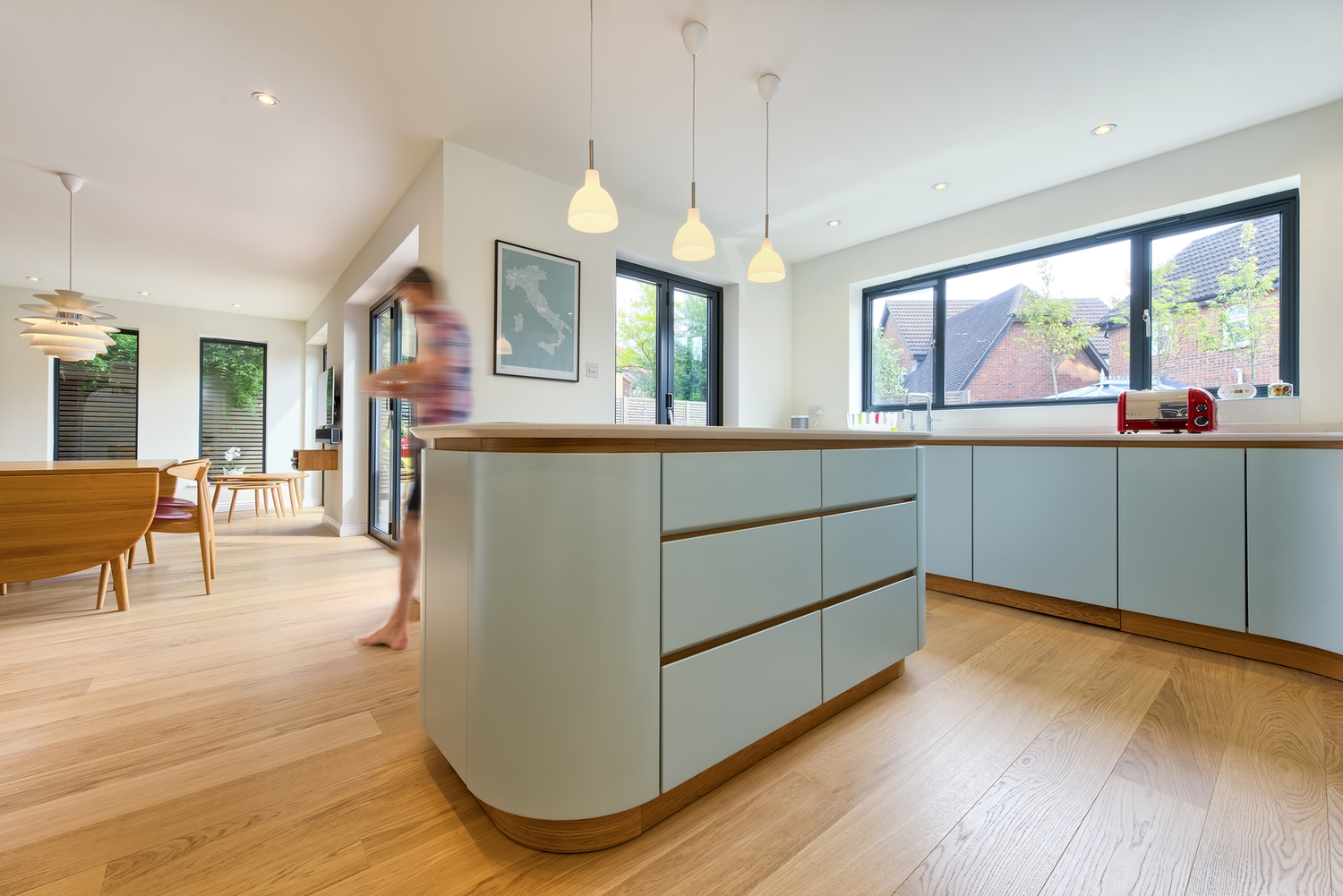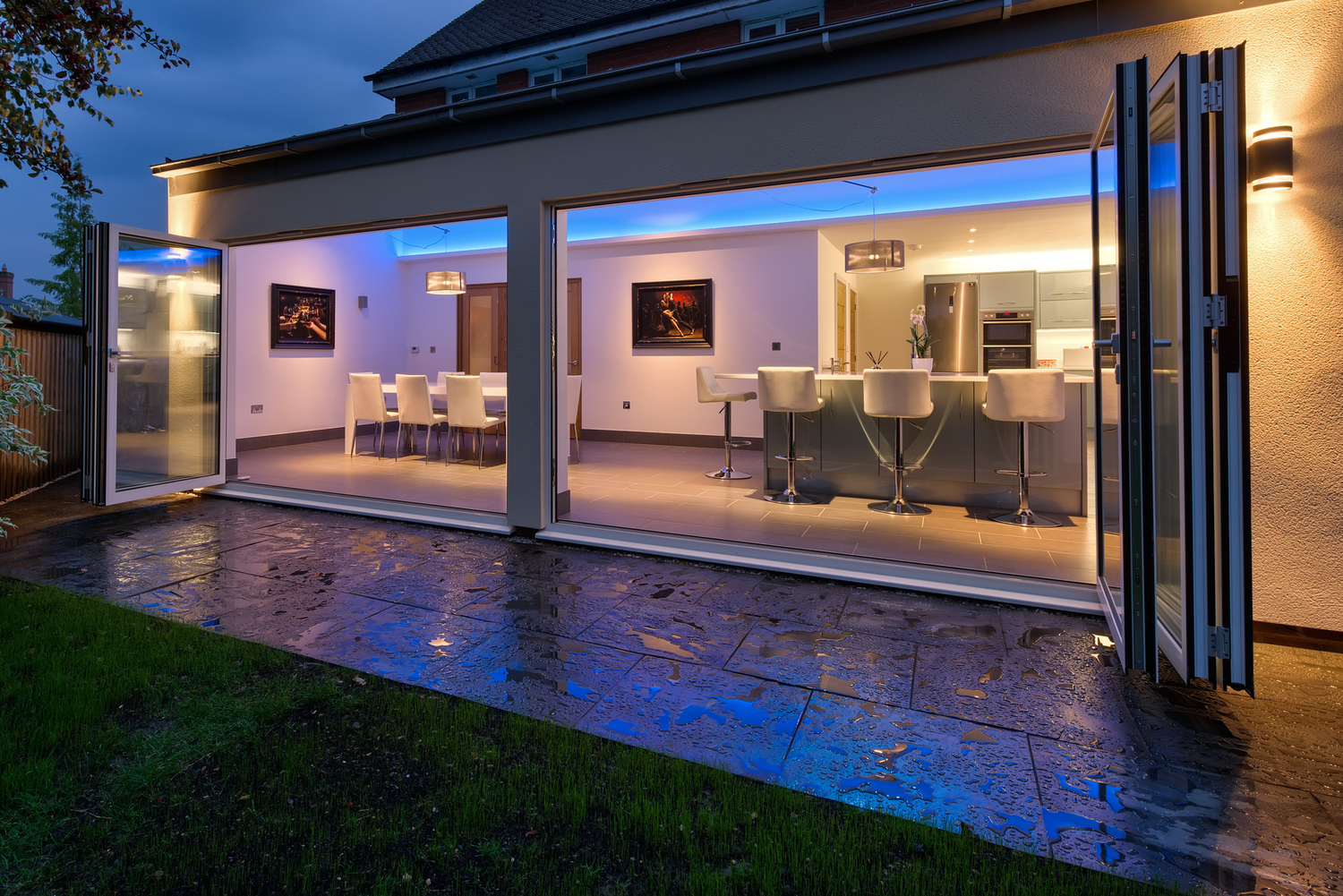 residential architecture services
THE RECOMMENDED STARTING POINT FOR A RESIDENTIAL EXTENSION OF NEW BUILD PROJECT IS THE KICKSTART CONSULTATION. FOLLOWING THAT WE OFFER A RANGE OF ARCHITECTURE SERVICES. THESE ARE:
DESIGN DEVELOPMENT AND PLANNING
We'll develop your outline into a full scheme design. Our focus is guiding you through the right Planning application process.
BUILDING REGULATIONS
Here we focus on your Building Regulations application, drawings and approval. We work with you to ease the process, provide support and ensure all regulatory requirements are met.
INTERIOR DESIGN AND TENDER
We help you bring the building to life with interior design concepts. We'll also help you choose the right builder through a carefully managed selection process.
CONSTRUCTION
Finally, we administer the construction contract. Our project management and quality control skills will take you through to your all new build or extension.