A Scandanavian house extension by Harvey Norman Architects Bishop's Stortford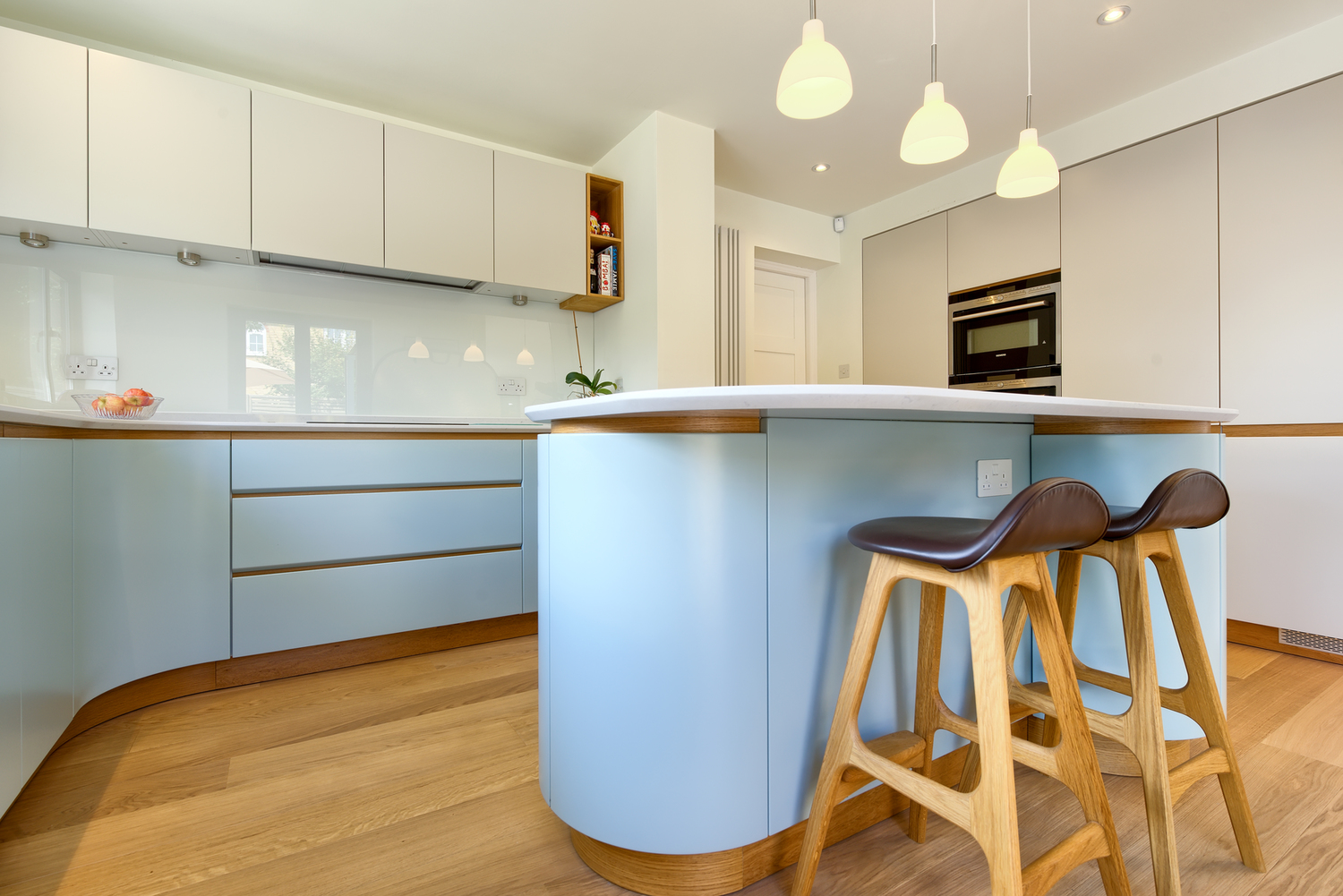 Architects Project brief
The client looked for a local architects from Bishop's Stortford to help with this property redesign. The Spaventa's wanted to create a larger kitchen and living space more suitable for all the cooking and entertaining the loved doing, refit ground floor WC and enlarge fourth bedroom.
DESIGN CONCEPT AND GOALS
Modern Scandinavian themed kitchen and furniture

Open plan

Large windows without glazing bars

Natural material

Extensive use of wood

Tonal interior colours reflecting natural materials

Bring the outdoors in with a new south facing cool contemporary garden
Problems to solve for client
Kitchen just too small

Make better use of space

Bring light into the house

Open up rear of house into garden
Architects CHALLENGES
Poorly done previous rear extension

Unsightly UPVC infill conservatory

Odd original developer plan
FEATURED IN GOOD HOMES MAGAZINE
"Now our home is filled with light" article featured in the July 2015 issue. Read the full article complete with extension details, floor plan and shopping list here.
Wood
Extensive use of wood and natural material set against modern furniture and finishes
Mid-century SCANDINAVIAN design
Cool, minimal and geometric architectural and interior design with classic Danish reproduction
Light
Use of large windows and sliding doors to allow in swathes of natural light
Project plans and architects drawings
project details
Building structure
Structurally this was a complex build. We had to scope out the interior and add supporting walls which required a lattice of steelwork to support the existing timber frame of the house.
Sustainability
A very simple highly insulated fabric first approach and deliberate use of local contractors and suppliers.
Project post-mortem
Getting rid of the old PVC conservatory and replacing it with two storeys of new construction allowed the enlargement of the fourth bedroom. By using new steels we were able to scoop out and replan the interior to create a new open plan family and kitchen space, refit the WC and relocate a study.
Interior fittings
Costs
Demolition: £12,650
Building works: £38,885
Doors and windows: £15,720
Joinery and decoration: £5,245
Kitchen: £30,800
Wood flooring: £14,560
Furniture: £6,838
Lighting: £2,140
Professional fees: £7,480
TOTAL: 134,318